You've got the board, you've got the bindings; now it's time to find the most integral part of the whole system: the boots. When you're looking for a forgiving, encouraging boot to take you beyond the bunny hills and into the alpine zones, look no further than the 32 Groomer FT Snowboard Boots. Encased by the easy-to-use, uber adjustable Fast Track Lacing System and featuring a grippy outsole, the 32 Groomer boot will keep you comfortable and secure on the hill -- and in the icy parking lots -- without breaking the bank.
Flex
Soft Flex – Ideal for riders looking for a forgiving, highly flexible boot.
Fit
Comfort Fit – The new standard in out-of-box fit.
1:1 Lasting – The best fit for every size.
Liner
Level 1 Liner – 100% Heat Moldable Intuition Liners for a custom fit. Made of single density Intuition foam for comfort, warmth and support. The internal anatomical foam overlays and integrated lacing system achieve optimal heel hold. All Women's Liners include Sherpa lined cuff.

Lacing System
Fast Track Lacing System – This 'quick-pull' lacing system reduces friction, provides quick readjustments, and eliminates the bulk of traditional lacing.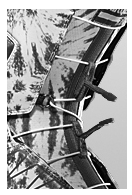 Footbed
Level 1 Footbed – EVA with Sherpa top sheet for warmth and comfort. The lightweight design gives you optimum performance.

Sole
Rubber Outsole with Aggressive Tread – A durable rubber outsole with a deep and defined grip pattern for proper traction in all conditions.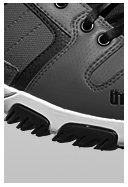 32 WOMEN'S GROOMER FT -40%
Brands Thirtytwo
Product Code: 4343
Availability: 1
Tags: 32 WOMEN'S GROOMER FT